Children Paralysed in Ukraine Polio Outbreak
Added On : 3rd September 2015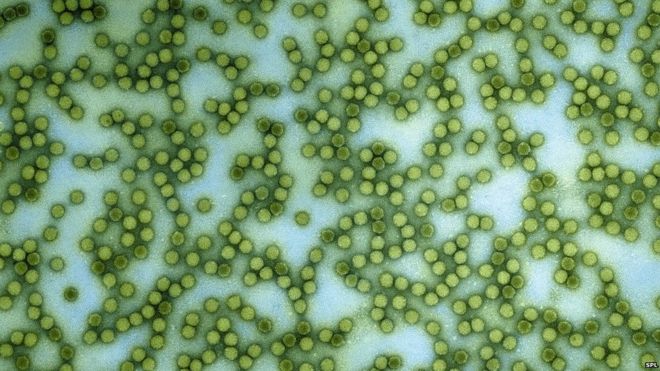 Two children have been paralysed in the first polio outbreak in Europe for five years, according to the World Health Organization (WHO).
Both cases were in Ukraine where only half the children are fully immunised.
It is likely large numbers of other children have also been infected without developing symptoms.
The WHO said the risk of the virus spreading further in the country was "high" and that the outbreak needed to be rapidly controlled.
One of the paralysed children was four years old and the other just 10 months.
Both were from south-western Ukraine near the border with Romania, Hungary, Slovakia and Poland.
The outbreak started from the weakened form of the virus that is used in vaccination. Sometimes it can mutate and start to spread if immunisation levels are too low.
Oliver Rosenbaum, a spokesperson for the Polio Eradication Initiative at the WHO, told the BBC News website: "It is now a dangerous strain.
"There are two cases of paralysis, but for sure they are not the only ones. That's one of the big dangers of the disease, there are a lot of asymptomatic cases."
Wild polio leads to paralysis in one in every 200 infections, while the vaccine-derived strain tends to be milder.
The WHO is recommending that everyone visiting the region is fully vaccinated and that all residents and anyone staying for more than a month gets an extra dose of polio vaccine.
The last cases in Europe were in Russia in 2010 when 14 people were paralysed when a wild polio strain was imported from Tajikistan.
James Gallagher - BBC News